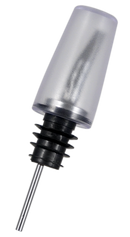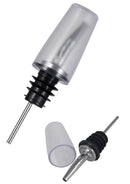 Description
Sold By the Dozen.
1oz Jigger Caps are the perfect accessory to your Spill Stop 285-50. The cap pops off and acts as a 1oz Jigger. Help keep the bugs out while pouring perfect ounces with one product. Not recommended for other pour spouts.
Be sure to pick up some Spill Stop 285-50 Pour Spouts.
Payment & Security
Your payment information is processed securely. We do not store credit card details nor have access to your credit card information.