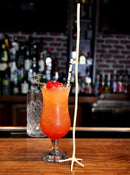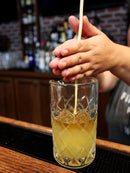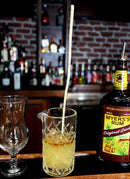 Description
The Hand Harvested All Natural Swizzle Stick is a multi-pronged tool that is made from dried wood stems snapped off the Quararibea turbinata tree. Wooden swizzle sticks are also known as bois lélé. These sticks are used by spinning them between the palms as it is lifted and submerged into a drink mixture. Craft up all kinds of beautiful cocktails with this handy stick! Recommend Hand Washing

Because it's a natural product, we can't guarantee the exact dimensions of the swizzle stick you receive.
Highlights
Ideal for creating craft cocktails
Made of real wood
Also called Le Bois Ll swizzle stick
Perfect for crafting Caribbean style cocktails
Additional Info
Approximately 11.5" to 16"L
Width Approximately: 2.5 inches
This is a natural product, the exact size and length will vary
Payment & Security
Your payment information is processed securely. We do not store credit card details nor have access to your credit card information.